Celebrating the Joy of Reading this Summer
Published: Tuesday 9th Aug 2022
Written by: Eliza Duckworth
Having the opportunity to read a book may seem like a small thing to many, but we recognise that's not possible everywhere. We want to help local communities find their perfect book by partnering with The Reading Agency, a national charity helping people to tackle life's big challenges through the proven power of reading to deliver a world where everyone is reading their way to a better life.
We've collected and bought thousands of new and pre-loved books, and we can't wait to get these distributed to communities that need them as soon as possible, in partnership with this wonderful charity!
Aside from the work they do to encourage both adults and children to start or continue their reading journey, The Reading Agency also have a range of materials related to the health benefits of reading.
Reading is a fantastic way to keep your brain young and can offer a wonderful escape source from daily stresses.
Our Summer Reading Activities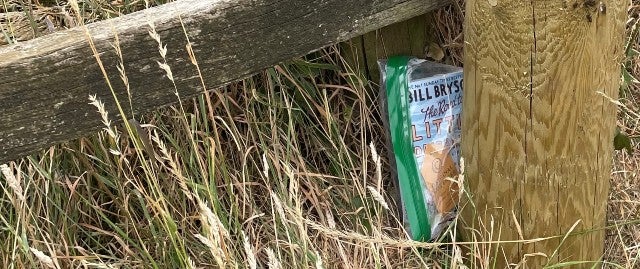 Hidden Book Trail
Since the end of July, we've been hiding books across some of our most popular holiday destinations. So far, our team (and their four-legged helpers), have hidden 5 books in North Kent, the Pembrokeshire Coast, Bakewell, Windermere and along the South West Coastal Path. Keep your eyes peeled on our Instagram page for clues about where we'll be hiding books next!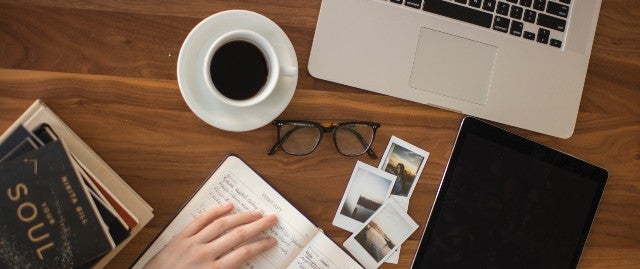 Free Books for All
We've also set up book crates outside some of our local offices so feel free to come to your nearest office and grab a book for yourself.
We currently have Book crates outside these offices: Abersoch, Aldeburgh, Braunton, Dartmouth, Fowey, Mumbles, Reepham, Seahouses, Southwold, St Ives, Weymouth, Whitby, Windermere.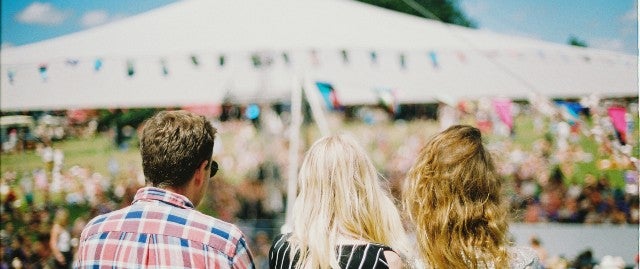 Literary Festivals
We have also sponsored a number of Literary Festivals this summer. We've covered the cost of tickets for people who otherwise wouldn't be able to attend the Theakston Old Peculier Crime Writing Festival in Harrogate at the end of July.
We also sponsored the Brighton Festival launch event at the end of June and will be sponsoring the Happy Beans and Funny Food events at Llangwm literature festival in mid-August, where our sponsorship covers the cost of food, allowing it to be free for children.
Our Creative Writing Workshop with Carys Bray
The Reading Agency speak of reading as a creative inspiration and a powerful way to connect with others. In this spirit of this, we've hosted our very own writing workshop with the author of 'A Song for Issy Bradley', Carys Bray. In the workshop Carys shows us how to put our holiday stories onto the page – making the most of past holiday memories and our imaginations, as well as taking inspiration from the seashells and souvenirs picked up along the way! Carys also takes us through examples of short story collections with captivating opening lines and rich sensory detail to show us how reading can inform and inspire our own stories. The workshop aims to introduce beginner writers to the basics of short story writing, providing you with the tools you need to develop strong characters, plot and drama. All you need is a pen, some paper, and an open imagination.
You can find out more about Carys' work at carysbray.co.uk
A note from Lauren, on taking part in the workshop:
"Starting with just the small shell I picked up on the Pembrokeshire coast many years ago, I got so much from the workshop with Carys. The sensory exercises helped me step back in time and capture all the elements (quite literally!) - I made notes about the grey cankered cliffs; the sound of dog paws bounding against the sand like gently shaken maracas. The dive into texture highlighted that my Welsh shell has a wood-like texture, with its sandy brown colour and gentle ridges. This woody shell, combined with Toby Litt's statement that 'a story is about someone dealing with something that isn't where it should be', is what helped me to come up with a distinctive character who wears wooden clogs at the beach. The idea that he must always wear them inspired my plot. Heavy wooden clogs wouldn't make for sensible beach footwear, so what would happen to him? Why was he there in the first place? Had he got lost or was he forced into this watery environment for another, more sinister, reason?
It's been years since I visited Pembrokeshire and writing a story inspired by my souvenir from that trip has brought it all back to me, and added a bit of sparkle to those memories too! I hope this workshop will inspire you to dig out some of your holiday souvenirs and memories, and if you're heading off on a trip soon, don't forget to take a notebook to jot down what you can see, hear and smell – those details are the making of your next story!"